Books In Brief – Aspects of the Religious History of Lewis
Aspects of the Religious History of Lewis has long been out of print, with copies occasionally found on the second-hand market. It was written by Rev Murdo Macaulay, Free Church Minister in Back, after his retirement in 1975. The book gives an account of the history of the Christian faith on the Isle of Lewis from earliest times up to 1843, an Island that has experienced much by the way of Gospel blessings over many years.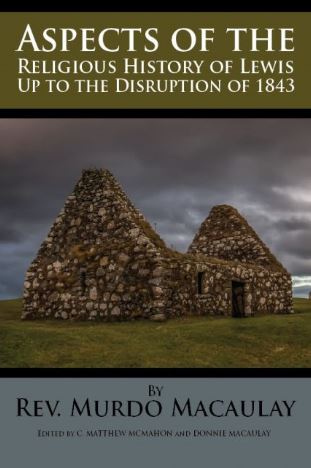 Mr Macaulay was a native of Carloway and was converted in a revival in his home village in 1936. Further to that, he was a keen historian and the combination of these two factors resulted in the publication of this well-researched and engaging work.
Originally published in 1985, Aspects has now been republished and made available to a new generation through Puritan Publications, in both print and eBook. This is a book that will stir up Godly affections and thankfulness for past blessings along with a spirit of prayer for future blessings. Recommended for old and young alike and also to the student of church history.
The book can be purchased Here.